Welcome to my daily learning journal. My daily goal is to watch one Ted Talk and one cataract surgery. I also plan to read one journal article and read/listen to a book chapter, short story or significant work.
Here's today's list:
1. Ted Talk – Jean-Baptiste Michel + Erez Lieberman Aiden: What we learned from 5 million books. "Have you played with Google Labs' Ngram Viewer? It's an addicting tool that lets you search for words and ideas in a database of 5 million books from across centuries. Erez Lieberman Aiden and Jean-Baptiste Michel show us how it works, and a few of the surprising things we can learn from 500 billion words." (ted.com)
This 2011 Ted Talk shows early the power of Google Books and digitization. Google Books has transformed my research in US history and historical documents. Have never tried Ngram before and hesitate to take on a new addiction.
2. Cataract Surgery – Uday Devgan MD – compilation video: suture-fixated IOLs. Dr. Devgan writes, "This video features all sorts of suture-fixation techniques for securing IOLs in cases where there is limited or no capsular support. In this 10 minute video, we cover scleral suture fixation using buried gore-tex, securing an IOL to the iris, and even using the flange technique with suture material to make innovative support structures."
3. Journal – Gazzard G, Jayaram H, Roldan AM, et al. When gold standards change: time to move on from Goldmann tonometry?British Journal of Ophthalmology Published Online First: 24 September 2020. doi: 10.1136/bjophthalmol-2020-317112
4. Book Chapter – Walt Whitman – Leaves of Grass: Sparknotes, Wikipedia, and Gutenberg. Book 23.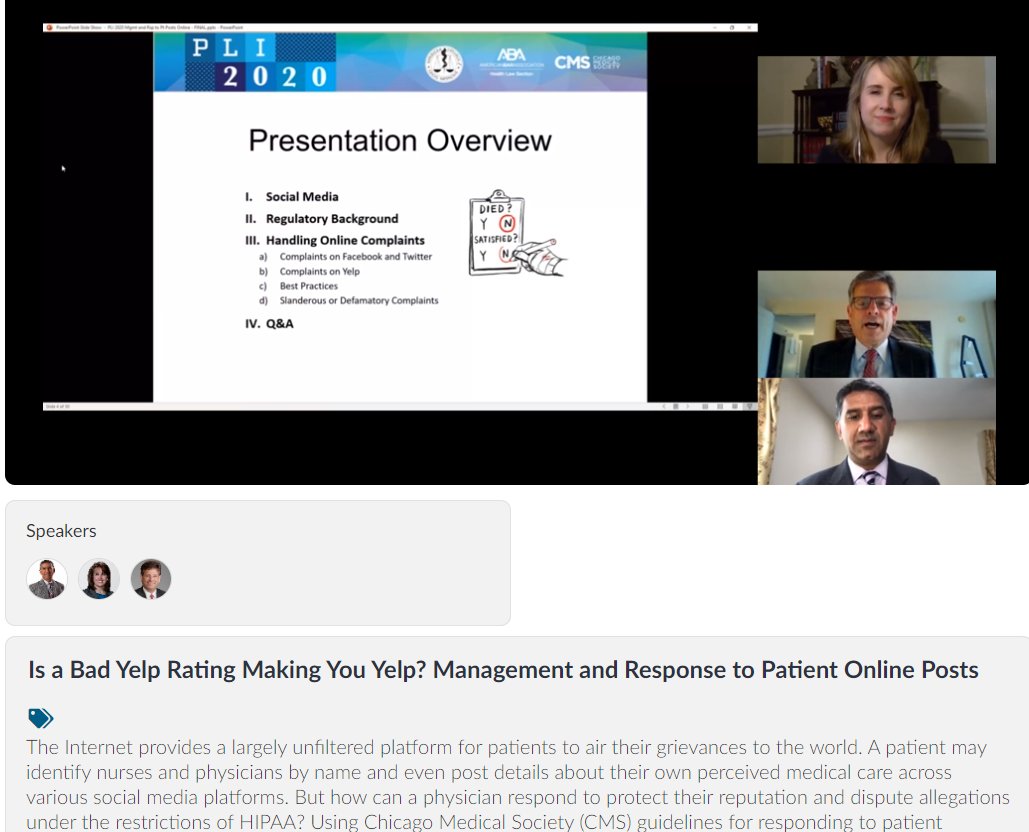 5. I enjoyed speaking at the Physicians Legal Issues: Healthcare Delivery & Innovation 2020. "Is a Bad Yelp Rating Making You Yelp? Management and Response to Patient Online Posts" Panelists: Ravi Goel @RaviGoelMD, Shannon Hartsfield @Holland_Knight, John Serpe @SerpeJones @abahealthlaw #HLS4U @ChiMedSoc #PLI2020