Welcome to day #7 of my daily learning journal. With constant news and social media distractions, I set a daily goal to watch one Ted Talk and one cataract surgery video. In addition, I plan to read one journal article and read/listen to a book chapter, short story or other piece of significant work.
This page will be posted after I've completed the tasks.
Today's update is a little delayed, as I was in non-stop Zoom meetings from 10 am to 6 pm!
Here's today's list:
1. Ted Talk – Diana Nyad: Never, ever give up | TED Talk "In the pitch-black night, stung by jellyfish, choking on salt water, singing to herself, hallucinating … Diana Nyad just kept on swimming. And that's how she finally achieved her lifetime goal as an athlete: an extreme 100-mile swim from Cuba to Florida — at age 64. Hear her story."
I love Nyad's story. She mentions President Theodore Roosevelt's "In the Arena" speech. Roosevelt gave the speech, "Man In The Arena" at the Sorbonne in April 1910. In the famously quoted passage, he states:
It is not the critic who counts; not the man who points out how the strong man stumbles, or where the doer of deeds could have done them better. The credit belongs to the man who is actually in the arena, whose face is marred by dust and sweat and blood; who strives valiantly; who errs, who comes short again and again, because there is no effort without error and shortcoming; but who does actually strive to do the deeds; who knows great enthusiasms, the great devotions; who spends himself in a worthy cause; who at the best knows in the end the triumph of high achievement, and who at the worst, if he fails, at least fails while daring greatly, so that his place shall never be with those cold and timid souls who neither know victory nor defeat.
2. Cataract Surgery – Seriously, subscribe to Uday Devgan MD's CataractCoach.com. I get his daily updates in my inbox and often watch 1-2 of his videos per day.
A. Review: Cataract Surgery after prior RK – Uday Devgan MD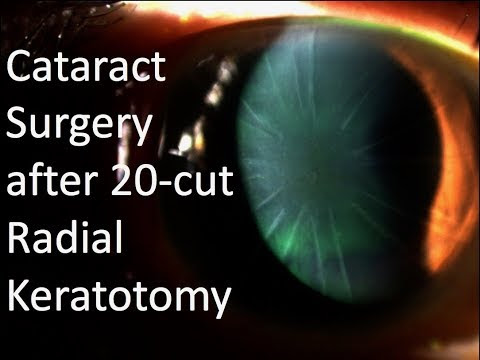 B. Use Trypan Blue dye before OVD – Uday Devgan MD
3. Journal article – Ravi Parikh, Valerie Palmer, Aman Kumar, John W. Simon. Surgical Confusions in Ophthalmology: Description, Analysis, and Prevention of Errors from 2006 through 2017. Ophthalmology. 2020; 127: 296-302. Very good review of Universal Precautions.
4. Marcus Aurelius, Meditations, Book 7 (32 minutes). Numerous Meditations translations are available free online:
I am currently listening to George Long's Apple Podcast version while reading along on the mit.edu site.
5. I will be a panelist on the upcoming 1st International Video Symposium on Spectrum of Ocular Trauma. Join us on Facebook or Youtube!
Sunday June 21, 2020 at 7 pm IST
Sunday June 21, 2020 at 9:30 am EST (New York)
I hope you enjoy these selections.
Please post a comment & subscribe/follow my blog www.ProtectingSight.com!
(Addendum: I have created a page with all Protecting Sight Daily Learning posts here).